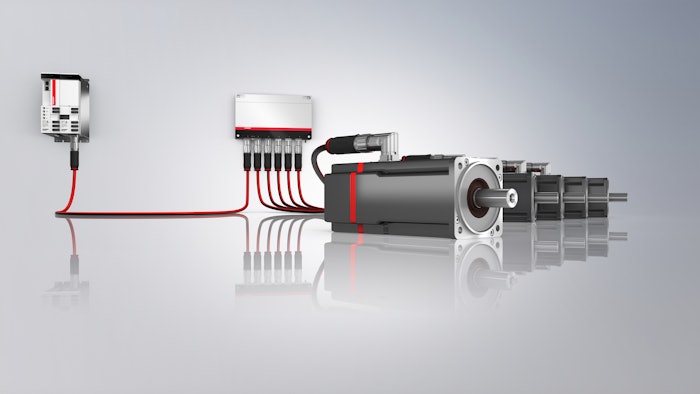 Motion control for the smart factory with AMP8000 servo system
The AMP8000 distributed servo drive system from Beckhoff promotes advanced motion control architectures that are cost-effective, highly efficient and easily adjustable through dramatic reductions in electronics, mechanical hardware and cabling. By combining a servo drive and servomotor into one device, the AMP8000 system reduces overall packaging machine footprint and space requirements inside control cabinets and enclosures. A single coupling module can operate up to five drives using the EtherCAT P One Cable Automation solution that supplies industrial-grade power and EtherCAT industrial Ethernet communication.
The servo drive system also represents the Beckhoff commitment to promoting safety technology in all areas via integrated STO and SS1 safety functions.
Companies in this article