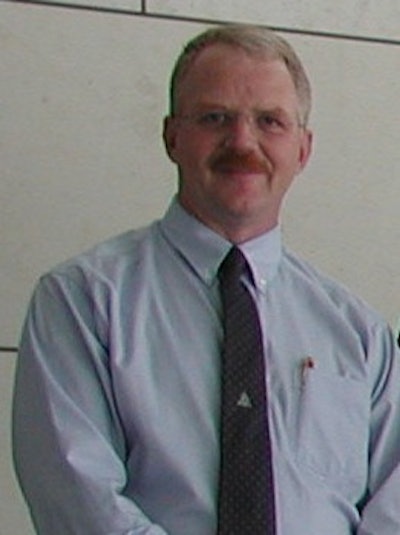 By defining a skill "standard" or employer requirements, it then becomes easier for two-year technical colleges to develop curricula that meet those requirements. Ultimately, a certification in such packaging automation skills becomes possible.
But it starts with a skill standard. Enter Dr. Kenneth Ryan, director of the Manufacturing Automation Research at Alexandria (MN) Technical College's Center for Automation and Motion Control (CAMC). I ran into Dr. Ryan upon removing my goggles at the Augmented Reality exhibit at the Rockwell Automation Fair in Milwaukee in mid-November (more on this fascinating technology in another newsletter). He filled me in on some interesting developments.
Ryan, who chairs the OMAC PackLearn team, is working with fellow OMAC members Unilever, SABMiller, and Procter & Gamble--along with machine builders Douglas Machine, Brenton Engineering, and the Aagard Group--to create what he calls a "skeleton" of a skill standard for packaging automation. He's even applying for grants from the National Science Foundation to help fund this, though he says even if funding doesn't materialize, there's enough interest from end users and machine builders to sustain this initiative.
The question is simple, said Ryan: "If you hire someone, what are skills you'd expect them to have?" Ryan is soliciting input. Contact him at kenr@alx.tec.mn.us.
Click here to go to the PackLearn portion of the OMAC Web site.
Companies in this article
Videos from Aagard Group, LLC