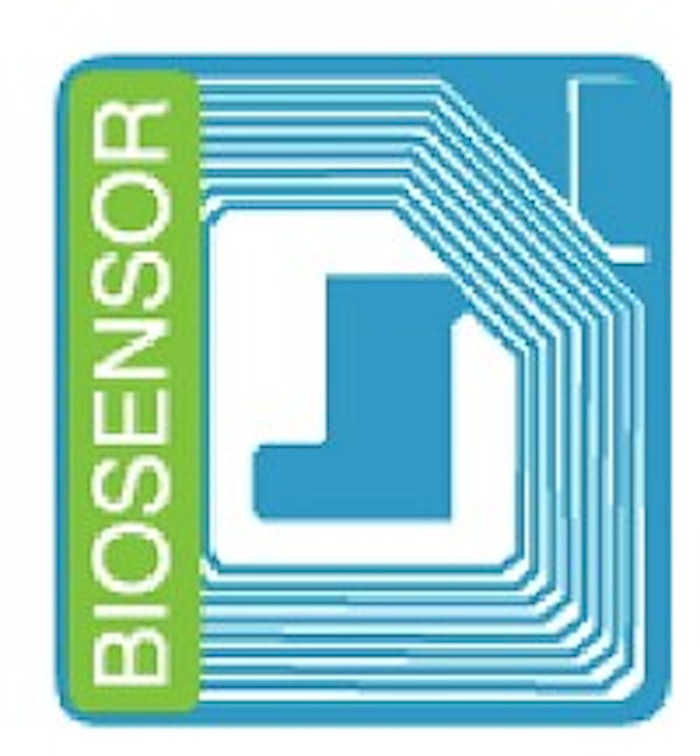 There is now a great deal of activity in printing all or part of RFID labels. These are placed on packaging in 80% of applications nowadays. First attempts at making a commercial success of RFID tags which have no silicon chips have had limited success, with companies such as Flying Null, Holotag, Remoso, Lintec, Navitas, CWOSRFID and Checkpoint either withdrawing products or putting them on the backburner.
However, at least three new contestants are now trialling the so-called electromagnetic chipless RFID in a cheaper form that relies on electronic inks rather than vacuum deposited metal alloys. They are coming up with cheaper, smaller readers as well. As that develops, we see much more use of printed antennas with chip-based RFID labels and with the half-way house of Surface Acoustic Wave (SAW) RFID labels, which need the same antennas but use a different, and in some ways better "chip" that is not silicon but could be much cheaper as well as better. True to its name, Fractal Antenna Systems in the U.S. has shown how application of the mathematics of fractals can reduce the size and cost of both the HF and the UHF printed antennas that are needed with both silicon chips and SAW RFID labels.
SAW the way through?
The number of companies developing SAW RFID labels has tripled in the last year, with Samsung in Japan, Thoronics in Germany, Carinthian Technical Research in Austria and others entering the fray. Several of the SAW enthusiasts have shown how the SAW device inherently senses strain or temperature and, experimentally, how this can be useful to the packaging industry. No one has been able to connect sensors, printed or otherwise, to SAW labels. Nevertheless, SAW labels tolerate sterilization doses of gamma rays that trash silicon chips and that will provide another useful set of applications also being pursued by Link-Sure with electromagnetic RFID labels, because these also have that virtue.
Alternative approaches
A different tack is to copy the exact RFID circuit used in the silicon chip but in a printed transistor network. Here the number of serious developers has risen from 25 to 30 in the last year and some are really "pushing the envelope" by combining–experimentally at least–the new, cheaper, more-rugged RFID with an overlayer that does sensing. An example of this is the Georgia Institute of Technology, which has recently demonstrated a printed transistor network on low-cost plastic packaging film, with an overlayer of printed sensor that turns it into a time-temperature recorder as well, monitoring the history of treatment of the contents of the package.
Bioett, meanwhile, has commercialized an electronic time and temperature sensor that does not record, but time temperature profiles can still be accessed by interrogating this tag at intervals. The Bioett label does not act as RFID either, but it has the merit of being priced at only 25-35 cents, depending on volume, whereas today's chip-based RFID with sensing is priced at several dollars per labels.
Thus, only a few hundred thousand have been sold so far, and the prospect of a few million in 2006, boosted by new designs from Maxim Dallas Semiconductor in the U.S. and several others.
Print it cheap, chip it clever
All in all then, the various ways of printing or partial printing of RFID labels with sensors or inherent sensing capability is going to give us labels costing under three dollars and sometimes under five cents, with the prospect of sub one-cent electronic sensor labels later. That could mean markets of billions yearly with the prospect of hundreds of billions yearly one day, particularly as this leads to the self-adjusting use-by and sell-by date. It does not push the boundaries of sensitivity or versatility.
That prize goes to large silicon chips with sensors printed on them, the whole costing a few dollars today but offering breathtaking performance, For example, UK start-up Owlstone Products can sense many things to one part in one billion sensitivity, making us contemplate the smart package that warns of contact with illegal drugs, sarin, anthrax and so on, let alone the threat of those nasty substances within. The cost will be justified for sample testing of the mail and for special medical and military packaging for example.
For more on these subjects, attend the world's largest conference on "RFID Smart Labels" in Boston, MA, March 28-29. Packaging giants such as Rexam of the UK and Yuen Foo Yu of Taiwan are speaking plus Bioett of Sweden and PolyIC of Germany and Motorola of the United States—two companies that are developing printed transistor circuits. For further information, visit www.smartlabels.com. Also, read the reports "Printed Electronics" and "Organic Electronics Forecasts, Players and Opportunities 2005-2015" available at the IDTechEx Web site, below.
Companies in this article