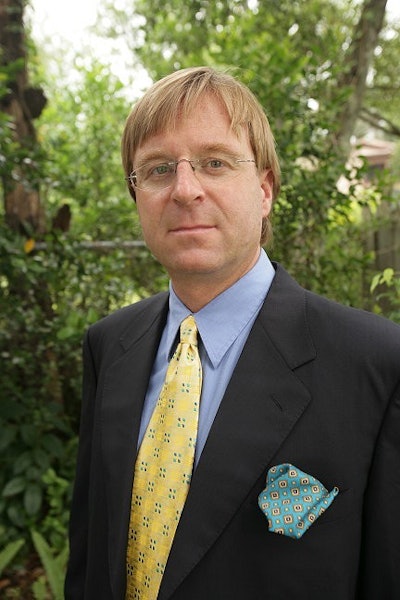 RFID is here to stay, that is a fact. As any emerging technology, RFID is an ugly duckling–unwanted and it will take some time until its hidden beauty is recognized. It must be said that companies that adopt and embrace this set of technologies early will emerge winners in the race for competitive advantage. Let us review some of the way RFID brings value to the table.
RFID is not about hardware
RFID is a method of data capture. You obviously need the hardware to do that. It must be implemented wisely. It must be done by people with experience in the field–you can't overcome the laws of physics. The physical layer however only provides you with data sludge. Tags contain a license plate of a given product–the Electronic Product Code number. Antennae connect to the tags by means of projecting energy at the tag and collecting it when reflected. Simple event management happens at the reader level, where multiple hits on a single tag are transformed into information for a certain product passing through a certain data collection point at a certain time. The basic framework to process visibility has been laid. This is but the first and simplest step towards reaping benefits from RFID adoption. A standalone RFID system is like a standalone PC in a corporate environment–it benefits one, perhaps a few people, but does not make a change to the company.
RFID is not about hardware, it is about taking possession of information unavailable until now and about empowering decision makers.
Information is power
At current stage of development Middleware products conduct the initial cleansing of hardware-acquired data and pass it on to corporate back-end systems. Simply stated, middleware allows the physical layer to communicate with corporate information systems. This is where compliance RFID stops. Mandated organizations create an EPC number on the case or pallet level, and they slap the tags on the product. At the dock door the information contained in the RFID-enabled shipping label is captured and an electronic ASN is sent to the customer.
Hurray, we are now compliant! Compliance does not mean that we have reaped any benefits for our organization, aside from keeping our customer at bay. RFID will benefit you only if you utilize data and share it wisely.
Business Process Visibility–how is it done?
One of the biggest nightmares of corporate decision makers is getting accurate, relevant and timely information about their organizations. How do we identify demand trends by area and timeframe? How do we forecast production when we lack accurate information?
With bar coding, there were practical considerations that limited the data that was available to systems. This is because each data collection event can only handle a small amount of actual data and imposes incremental cost. However, RFID will increasingly relax both of these assumptions. As a new generation of RFID-based business applications are ushered in it is inevitable that enterprises should expect to have to deal with substantially higher data volumes. Additionally, data was not usually captured at the detailed serialized item level. RFID enables this, and many enterprises will want to track this kind of data at key parts of their supply chain. Users should begin planning for substantial upgrades to enterprise architecture if they have plans to fully embrace sensory networks. That is because, according to estimates, the amount of data will increase by at least 20-fold in the near future.
Bandwidth is only one problem. Data storage becomes an issue along with appropriate business intelligence tools to retrieve it and pass it on in a digestable form to decision makers. One of the largest problems of data warehousing (DW) is a lack of unified data. Information about the same person or item may be expressed in many forms and a given business intelligence tool will not recognize them as such. With the data tsunami that will follow RFID adoption, this may lead to an effect opposite to that desired. Instead of creating business process visibility, companies may get flooded with information that carries no real value. It is therefore a fundamental issue to make sure that your data is unified and ready for orderly extraction. After that you may set realistic expectations of your business intelligence tools.
Fast and legible information
Decision makers like to get information fast and like it in a legible form. Even the most IT savvy executives will tell you that they prefer to stay away from "black screen" systems. Once you have your data clean and your business intelligence in place, why not create a Graphical User Interface (GUI) dashboard for your decision maker? This way, instead of having to teach everybody the intricacies of Structured Query Language (SQL), we can take the user's mouse clicks and turn the data into SQL behind the scenes.
So now you have paved your corporate information highway. You are ready to receive information to digest it and use it to make educated strategic decisions. Now you can truly make use of RFID generated benefits. Enterprise level data synchronization is a first step. Now you can think of global data synchronization and the n-tier supply chain.
You will ask what all that has to do with RFID? Let's look at the example of the standalone PC again. RFID enables you to see your process through advanced data capture capabilities. From there on it is yours to take advantage of or spoil. After all, what benefit would your organization have from hundreds or thousands of standalone PCs? The same goes for RFID–adopt it, integrate its benefits into your business model, and gain competitive advantage.
Ralf Saykiewicz, vice president/solution architect, Technology Solutions Co., can be reached at the phone number below. His e-mail is Ralf_saykiewicz@techsol.com.
Companies in this article