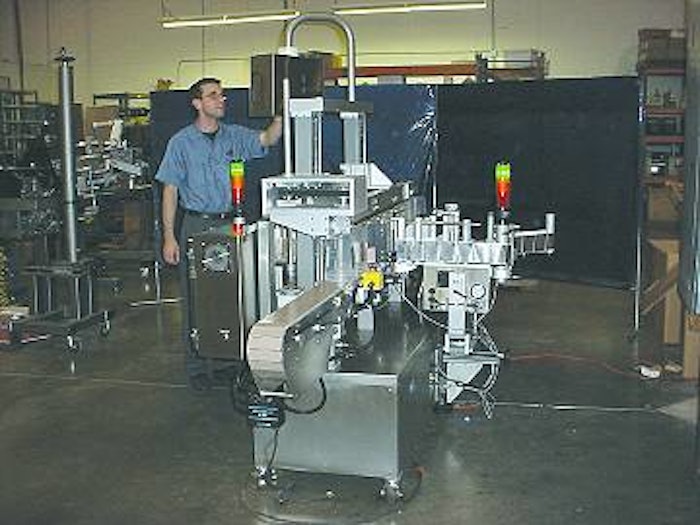 Installed last December on a 12'-long container labeling line, the Label-Aire Series 9000 pressure-sensitive labeler applies single or multipanel front/back, and wraparound labels at speeds to 400 containers/min, though USTL operates it at 40 cpm. Most containers are plastic.
The labeler is electronically more sophisticated than the labeler it replaced, vice president and general manager Harrison Chien says. But he feels its user-friendliness, straightforward operation, and consistency are its primary assets. "We consider it the 'Cadillac' of the industry. It's robust, reliable, easy-to-use and easy to maintain. It works well for us and for our customers."
Due to the labeler's cabinet-based, integrated design, USTL saves 20 minutes per changeover vs the previous labeler, Chien notes. "Synching of the drives for a changeover is done automatically, rather than manually as before, and that's a huge benefit." He estimates the company can label around 1ꯠ more containers per shift as a result. "That saves our customers money," Chien states.
Companies in this article