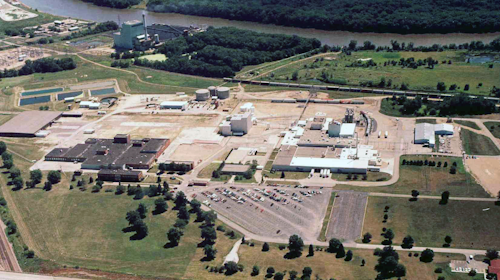 Clysar is a leading manufacturer of premium polyolefin shrink films used to wrap food and consumer goods. The terms of the agreement between Cove Point and Bemis were not disclosed.
Reflectig the strong brand value of the Clysar shrink film business developed over its 50-year history, the company has been renamed Clysar, LLC. Now a stand-alone and independent company, Clysar will move its headquarters from Oshkosh, WI, to Clinton, IA, where its extrusion and converting campus is located. "Our capable, dedicated Clinton workforce has played a pivotal role in our first half-century of growth," said William Hare, General Manager of Clysar, LLC. "This is an opportunity for Clysar to centralize our leadership, technology, development and manufacturing to make us an even stronger force in the shrink film market."
The acquisition is expected to have a highly favorable impact on the Clysar business. "Our philosophy is to acquire stable, American-based companies with excellent growth potential, and then invest in value-creation strategies that help them flourish," said William C. Morris, owner of Cove Point. "Clysar fits our profile perfectly with its heartland location, sophisticated technology, robust product portfolio, exceptional distribution network and strong market position. We're excited about Clysar's bright possibilities as part of our family of companies."Clysar management enthusiastically supports the new ownership. "Mr. William Morris and Cove Point have an excellent record of investing in businesses like ours, with highly successful long-term outcomes," said Hare.  "They are flexible, nimble and eager to leverage our competencies in the shrink film business, which will help Clysar further support our customers' needs."
Celebrating its 50th anniversary in 2013, Clysar was started by DuPont and purchased by Bemis in 2002. Clysar films are sold through two-step distribution and are used strictly in non-barrier applications. The divestiture allows Bemis to focus on its direct sales model and value-added flexible packaging businesses.
Companies in this article