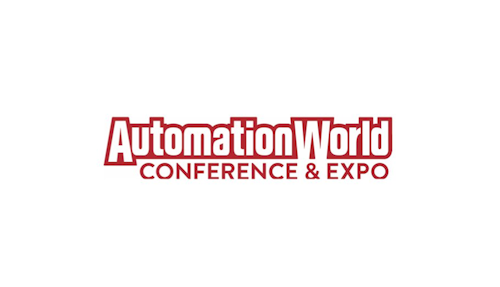 Se encuentran abiertas las inscripciones para la conferencia y exposición Automation World, programada con este nuevo nombre entre los días 14 y 15 de mayo próximos. Tendrá lugar en el Hotel Chicago Marriott O'Hare y es organizada por PMMI Media Group, PMG. 
PMG es una división de PMMI, The Association for Packaging and Processing Technologies.
En su noveno año, el encuentro sirve como el principal evento educativo y de relacionamiento para los profesionales de automatización en las industrias de procesamiento, fabricación discreta y empaque. El programa de la conferencia, supervisado por David Greenfield, editor jefe y director de contenido de Automation World, incluye sesiones generales a cargo de expertos de la industria, talleres de tecnología en profundidad y exposición tipo tabletop.
Anteriormente conocida como la conferencia y exposición Automation, el cambio de nombre del evento resalta la confianza y el reconocimiento obtenidos por Automation World, una publicación de PMMI Media Group.
"Con la dirección que tuvo durante los últimos siete años la conferencia y exposición por parte del equipo de Automation World, la progresión natural se orientó a una integración de nuestra conocida y respetada publicación en la marca del evento", dijo Kurt Belisle editor de Automation World.
Diseñada para profesionales de la automatización de todos los sectores, la conferencia y exposición Automation World ofrece un diverso programa educativo para usuarios finales de tecnología, responsables en las siguientes áreas:
· Ingenieros de automatización y control
· Gestión de operaciones e ingeniería
· Profesionales de sistemas de fabricación/TI y redes
· Ingenieros de empaque
· Diseñadores de maquinaria y sistemas industriales
· Compradores de equipos para fabricantes de equipos originales y fabricantes discretos, así como integradores de sistemas de operaciones de procesamiento y empaque.
· Ingenieros de desarrollo de software para la industria de producción discreta y de procesamiento.
Entre los aspectos destacados del programa de este año se incluyen:
· Experiencias del mundo real en la preparación para el Internet industrial de las cosas (IIoT/Industria 4.0).
· Perspectivas de OpX Leadership Network sobre las mejores prácticas de sectores manufactureros y fabricantes de equipos originales.
· Uso de software de automatización en Subaru para generar tiempos de respuesta récord en la industria.
· Una mirada a la trayectoria del mantenimiento predictivo en Johnson & Johnson.
· Talleres de tecnología con Inductive Automation, Lapp, Siemens y otras empresas más.
Información sobre cómo exponer, patrocinar o presentar se encuentra disponible en AutomationWorldConference.com o contactando a Kurt Belisle en el teléfono + 1 815-549-1034, en los Estados Unidos.