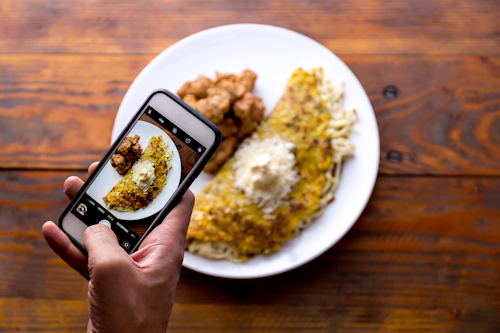 Alimentos de origen vegetal, cannabis y helados encabezan la lista de predicciones de tendencias para 2019. Ello de acuerdo con el panel internacional "Trendspotter" organizado por la Asociación de Alimentos de Especialidad (Specialty Foods Association).
Con una gran influencia de los millennials y de la generación Z, e ignorando en gran medida a la generación X, 2019 se está preparando para llevar a la industria de alimentos de especialidad a nuevas alturas, concluye este reputado panel.
"La industria de alimentos especializados está creciendo rápidamente, y gran parte de ello puede atribuirse a las innovaciones que ocurren en áreas como la sustentabilidad, el movimiento basado en las plantas, y el gusto por sabores regionales más profundos", afirmó Denise Purcell, directora de contenido de Specialty Food Association. "Es un momento fascinante para los alimentos de especialidad, y esperamos ver aún más crecimiento e innovación a lo largo de 2019", concluye.
El panel Trendspotter, compuesto por profesionales de diversos segmentos del mundo culinario, ha identificado y descrito las siguientes ocho tendencias para 2019:
1.Movimiento basado en el uso de plantas. Una marcada tendencia basada en las plantas se ha establecido con fuerza en los hábitos alimentarios de los consumidores, extendiéndose más allá de los veganos o vegetarianos. Los alimentos de origen vegetal ahora tienen un mayor atractivo para los consumidores, quienes están intrigados por sus beneficios para la salud, y el origen o fuente de sus alimentos.
Los fabricantes están dedicados a crear nuevas categorías de productos, y están interrumpiendo las antiguas con opciones basadas en las plantas. Este movimiento se ubicará en el contexto más amplio de la sustentabilidad: con productos reciclados, a medida que más empresas recurren a ingredientes de raíz a tallo para combatir el desperdicio de los alimentos. Por otro lado, se imponen los bocadillos fabricados a partir de bananos rescatados, o harinas hechas con granos gastados o pulpa, indica el panel.
2. Los paladares prefieren cocinas regionales de América Latina, África, y el sur de Asia. Esta es una tendencia impulsada ​​por los millennial y la generación Z. "Mucho se ha dicho acerca de la exposición sin precedentes de las generaciones más jóvenes a la cultura y a la cocina global desde una temprana edad. Estos consumidores son aventureros y buscan experiencia en sus viajes y en sus alimentos, lo que los ha llevado a un cambio en el interés por cuotas regionales auténticas", dice esta asociación de productos alimentarios especiales.
3. El cannabis destaca en múltiples categorías. En 2018 el segmento de productos comestibles emergentes se afianzó en la categoría de bocadillos y golosinas, a medida que más estados de los Estados Unidos legalizan las ventas de productos de cannabidiol (CBD), derivados del cáñamo. Los nuevos productos están llegando rápidamente al mercado, muchos de ellos empacados en envases lujosos y promovidos con un marketing inteligente. En 2019 se verán aceites de cocina, cafés, tés, chocolates, productos horneados, bocadillos e incluso cerveza y pasta en el mercado el próximo año, indica este panel de expertos. Pero además los servicios de comidas continuarán adoptando menús a partir de cannabis, así como cocteles.
4. Los empaques ocupan un lugar central tanto para el medio ambiente como para la comunicación con el consumidor. Ganarse la confianza del consumidor a través de los valores transmitidos por el envase del producto y, en algunos casos, el material del cual está fabricado, será más importante que nunca el próximo año, afirma esta asociación estadounidense. A medida que los consumidores les dan mayor peso a los valores de las compañías, los fabricantes están logrando que sus certificaciones y acreditaciones, como B Corp, o el bienestar animal, sean cualidades fundamentales para darles visibilidad desde los empaques.
5. La yuca o mandioca. "Una estrella específica del fenómeno de origen vegetal es la yuca", dice el panel de expertos de esta asociación. También conocida como mandioca o tapioca es un tubérculo originario de América del Sur. Libre de granos y de gluten, la raíz de la yuca es rica en carbohidratos, pero sus hojas son una buena fuente de proteínas y lisina. Cada vez más productos alimenticios en 2019 incluirán a la mandioca o yuca.
6. Bebidas funcionales fermentadas. Las bebidas funcionales refrigeradas listas para beber (RTD, por sus siglas en inglés) han crecido 20 por ciento en las ventas minoristas, según una investigación de esta asociación acerca del estado de la industria alimentaria de especialidad. La kombucha, amigable con los probióticos, ha liderado la tendencia, y en el horizonte se vislumbran más bebidas funcionales fermentadas que promueven la salud, tradición y el sabor, predice el panel mencionado.
Se esperan para 2019 preparaciones a partir de hongos que destacan las variedades como el chaga, un hongo denso en nutrientes vinculado con antioxidantes y beneficios para reducir el colesterol; La melena de león, reportada por tener beneficios para reducir la ansiedad y para la salud del corazón; y cordyceps, que puede ayudar a prevenir el envejecimiento, la diabetes y mejorar la salud del corazón.
7. Belleza comestible. También identificado como un alimento emergente por el panel "Trendspotter" del año pasado, el colágeno también sería una tendencia principal en alimentos en 2019, y parte de un movimiento más grande para desarrollar productos que promueven la salud y apariencia de la piel. El colágeno se está infundiendo en bebidas e incluso envolturas para ayudar a reemplazar los niveles decrecientes a medida que los consumidores envejecen.
8. Renace el helado. "Este producto tradicional tan apetecido se está repensando en relación con su función y su sabor. Su reinvención comenzó con variedades sin lácteos hechas a partir de leche de coco, almendra o soja. Ahora se están diluyendo las líneas entre golosina y bocadillo saludable, y se están viendo mezclas con verduras como la coliflor, y la zanahoria en helados", afirma la asociación.
El panel "Trendspotter" de la Asociación de Alimentos de Especialidad está conformado por:
Polly Adema, PhD, directora y profesora asociada, Mágister en Artes en Estudios de Alimentos del Campus San Francisco de la Universidad del Pacífico, San Francisco, California.
Melanie Zanoza Bartelme, analista global de alimentos de Mintel, Chicago, Illinois.
Ken Blanchette, director de QA fresh depts., Centro de Excelencia, FreshDirect en el Bronx, Nueva York.
Jonathan Deutsch, PhD, profesor de artes culinarias y ciencias de la alimentación, y fundador y director de The Drexel Food Lab, Drexel University, Filadelfia, Pensilvania.
Kara Nielsen, vicepresidente de Tendencias y Marketing, CCD Helmsman, Emeryville, California.
Melina Romero, gerente de Trend Practice, CCD Helmsman, Emeryville, California.
Stan Sagner, escritor y productor, Nueva York, NY.
Tu David Phu, chef en Oakland, California.
Kriti Sehgal, CEO de Pure Fare, Filadelfia, Pensilvania.
Izabela Wojcik, directora de programación interna, James Beard Foundation, Nueva York, NY.
La Asociación de Alimentos Especializados (Specialty Food Association) es una comunidad de artesanos de alimentos, importadores y empresarios, establecida en 1952 en Nueva York, Estados Unidos. Es una asociación sin fines de lucro que les proporciona a sus 3.800 miembros de Estados Unidos y otros países, recursos, conocimientos y conexiones para defender y nutrir a sus empresas en un mercado en constante evolución. Además, produce espectáculos de alimentos como las exposiciones de invierno y verano llamadas Winter and Summer Fancy Food Shows, y presenta los Premios sofi™ en honor a la excelencia en alimentos de especialidad.