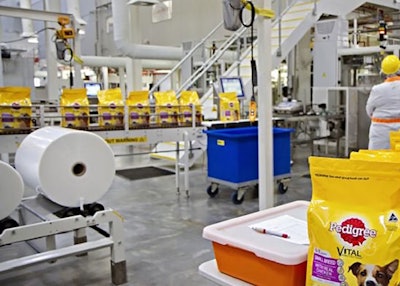 How do you get frontline employees engaged in efforts to continuously improve plant operations? Two Mars Petcare manufacturing facilities in Mexico found an efficient tool in an easy-to-use mobile application. The app has raised more good ideas from workers than previous approaches and has encouraged plant managers to evaluate and implement them more quickly.
Deployed by the Mars Guadalajara (GDL) and Queretano (QRO) pet food plants, the software-as-a-service (SaaS) application gave a boost to existing efforts to solicit employee ideas for improving operations. The app was developed by Rever.
Mars GDL originally used a manual, paper-driven process to gather employee input. But since it often took many months to review and approve good ideas, the process discouraged participation. In contrast, Mars QRO offered employees a digitized input process. But it didn't have a user-friendly interface and approvals were just as subject to delays.
Neither process promoted collaboration, the formation of teams, methods to quantify expected benefits, or a way to share ideas. Since best practices were not easily reproducible across sites, different locations also wasted time and effort in reinventing the wheel to generate and evaluate ideas.
Ender Alexander Delgado, Mars GDL's continuous improvement manager, thought a technological approach would help eliminate these barriers to his mission at the facility. He sought a solution that would allow workers to use their talents to solve operational problems and receive recognition for their efforts.
Delgado came across Rever's digitized Kaizen system after noticing his wife enthusiastically using its mobile application on her cell phone. He learned that the global industrial company where she worked uses Rever on its mobile devices to generate employee ideas, experiment quickly, carry out the ideas, and recognize contributions. He shared his discovery with Zoe Vizcarra, Mars QRO's continuous improvement manager.
Since deploying the app in 2018, both facilities have experienced a number of improvements, including the generation of over 400 ideas—117 of which were implemented in the first quarter alone. Delgado says the two facilities recouped their investment in Rever's app in less than 12 weeks, and also saw improvements in quality, safety, and efficiency.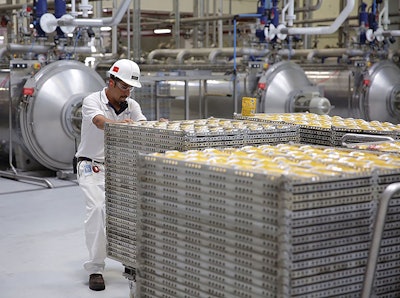 Delgado points to two areas, maintenance and waste reduction, where ideas from frontline employees have contributed to significant improvements in plant operations. "Our maintenance staff pointed out that sourcing some of our replacement parts locally could reduce the waiting time for repairs. The experiment has been a success, and we've been able to reduce costs by thousands of dollars while improving delivery times."
Since frontline employees are closest to the process and product, they were also able to suggest new ways to manage waste. "Not only were we able to minimize and clean the waste," Delgado says, "But we're now able to examine the waste to verify the quality of the product."
Because Rever's mobile application is configurable and not customized for each plant, costs have been reduced and updates have been easier to make. And since it's a complete system based on the four-step PDCA (plan-do-check-act) cycle created by business management guru Edward Deming for continuously improving processes and products, problems can be solved in a matter of hours or days.
The app's simple way to register improvement initiatives has also fostered user involvement, communication of priorities, and recognition of employee contributions in real time. Plant employees access the Rever app using shared tablet devices. Once they have identified an idea, they take a photo and mark it up, adding a text description.
A coach/manager is assigned to the idea, as well as other collaborators needed to finalize a solution. An experiment is then performed to test it. Results are recorded in the app at each stage, along with the estimated business impact. If the experiment fails, that's also recorded for future reference.
Delgado says the different priorities of different job functions have elicited a broad range of improvement ideas. "Maintenance workers, for example, use the app to reduce down-time and improve cleanliness, while line workers prioritize ideas that improve cycle time and reduce waste" he explains. "All share in contributing ideas that foster plant safety, a company priority."
Employees are recognized within their team on a weekly basis based on their participation level and the performance impact of their ideas, and in a public display that shows employee contributions over time, as well as overall progress toward company goals.
"There is also a larger monthly event where a select group of employees are recognized for their contributions and rewarded with small gifts such as dinner gift certificates, movie passes, or even a celebration including their families," Delgado explains. "The focus is on the recognition, not the prizes."
Delgado and Vizcarro have since entered the Rever app into Mars' "Make the Difference" program as a recommendation for adopting company-wide to aid continuous improvement efforts. Recommended ideas must be independent of the company's global initiatives, reproducible to other sites, and they must follow at least one of Mars' guiding principles: quality, responsibility, mutuality, efficiency, and freedom.
Companies in this article