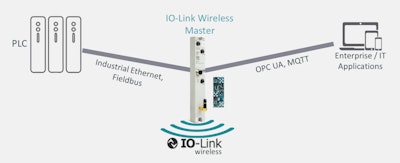 Less than 20 years ago, there was no shortage of engineers who were highly skeptical about the use of Ethernet on the plant floor. Though few engineers today doubt Ethernet's use in industry, there remains a good deal of skepticism about the use of wireless in plants. Much of this doubt is based on experience with Wi-Fi networks. But we are now seeing the rise of industrial wireless technologies that do not use traditional wireless networks.
One prominent player in this relatively new industrial wireless field is CoreTigo, a startup based in Israel and backed by Qualcomm Ventures, Sierra Ventures, and Lenovo, among others.
At the center of CoreTigo's products is IO-Link Wireless—a wireless technology developed for factory automation applications. IO-Link Wireless reportedly provides a deterministic latency of up to 5msec with reliability that is better than 1 e-9 packet error rate (PER)—or .000000001 PER. To give you an idea of how that stacks up to wireless standards like Wi-Fi, Bluetooth, and Zigbee, those technologies have a PER that is 6 orders of magnitude less reliable (i.e., 1 e-3).
This level of reliability enables IO-Link Wireless to claim that it is deterministic and suited for industrial automation use. CoreTigo notes that IO-Link Wireless is designed as a deterministic protocol. It is based on time and frequency slots and guarantees that each data packet will be delivered within a bounded delay.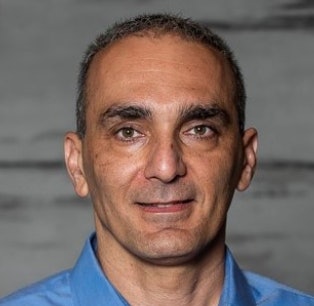 "We worked with the IO-Link consortium to create this deterministic, cable grade wireless product that offers a level of reliability on par with the quality of wired IO-Link," says Gabi Daniely, chief strategy and marketing officer at CoreTigo.
Daniely adds that IO-Link Wireless can co-exist with other Wi-Fi networks already in place in a factory. CoreTigo's products can "be configured not to operate on channels used for Wi-Fi," he says, explaining that the technology uses "adaptive hopping to move between channels designated for its use to maintain deterministic levels of communication. This is a key part of the IO-Link Wireless standard."
Like wired IO-Link, the IO-Link Wireless standard is not proprietary; it's an extension of the IO-Link  IEC 61131-9 standard. Major automation technology suppliers in the IO-Link ecosystem include: Balluff, Bosch Rexroth, Festo, ifm, Hilscher, Mitsubishi Electric, Omron, Rockwell Automation, Schneider Electric, Sick, and Siemens. In total, more than 250 industrial technology companies support IO-Link.
Editor's note: If you're not familiar with IO-Link, Automation World recently posted a podcast explaining the technology titled "What is IO-Link?"
Products
CoreTigo adds that IO-Link Wireless is designed to support a large number of devices while still maintaining its low latency and high reliability. The company says a single IO-Link Wireless Master can support up to 40 IO-Link Wireless Devices divided onto five tracks.
Each track in a Wireless Master can support up to eight IO-Link Wireless Devices. All tracks of a Wireless Master communicate at the same time on different frequencies, providing an optimal medium utilization. An IO-Link Wireless Cell can support up to three Masters with 120 IO-Link Wireless Devices.

The company supplies its IO-Link Wireless embedded modules for technology suppliers to incorporate into their own devices as well as supplying its own CoreTigo-branded products. For example, the embedded modules offered by CoreTigo include the TigoMaster 2T for building a two-track IO-Link Wireless Master, which is used in Hilscher's TigoMaster 2TH IP67 technology platform. Daniely notes that this product features Hilscher's NetX chip for handling communications at both the operations technology and IT levels. Other products offered by CoreTigo for technology developers are the TigoBridge module for retrofitting legacy sensors and actuators for use with IO-Link Wireless, and TigoAir for newly developed sensors, actuators, or I/O hubs. Products ready for application by end users from CoreTigo include the TigoBridge with IP67 enclosure, which converts IO-Link and digital data to IO- Link Wireless, and the TigoEngine, software for system setup and configuration of network analytics, diagnostics, and monitoring.
Applications
Major applications of the technology are already underway in robotics and transport track systems, as well as for industrial energy conservation.
In robotics, the TigoBridge has been embedded in grippers to eliminate the use of cable and cable accessories formerly needed to connect the gripper for communication with the robot controller. Enabling the grippers to communicate wirelessly reduces cabling costs and allows for full flexibility of the robot. Daniely adds that a large automotive manufacturer  is using CoreTigo products to reduce data cabling on robots in the plant in their press shop.
For transport track system applications (an area that has been growing rapidly, as seen in the introduction of new technologies from B&R and Beckhoff, for example), Daniely says CoreTigo products are being used to convert the shuttles on these systems into smart shuttles.
"The shuttles on these track systems are not smart in terms of communication because the inductive power rail can't communicate with the shuttles in a stable manner beyond the motion control of the shuttle," he says. Therefore, to control anything on the shuttles, you have to do it manually. But with IO-Link Wireless, devices attached to the shuttles can communicate and be controlled wirelessly. For example, a vacuum pump or gripper on a shuttle can be equipped with IO-Link Wireless so that changeovers can be handled automatically via commands from the PLC. This is key when changing out product or packaging types. This also means you can add sensors, equipped with IO-Link Wireless, to the shuttles for predictive maintenance. 
SKF, a global supplier of bearings, seals, mechatronic components, and lubrication systems, is using CoreTigo's technology to reduce its use of compressed air use at its St. Cyr plant in France. Daniely says that typically compressed air accounts for 30%-40% of such plants' energy use. SKF sought a wireless approach to monitoring its compressed air use because cabling of the sensors from the machines to the network would be, needless to say, challenging in terms of cost and deployment effort.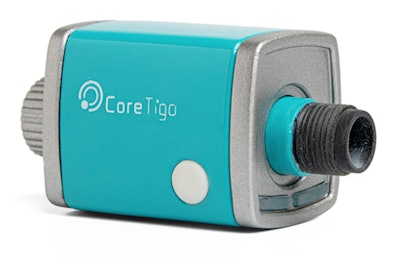 In this application, SKF is using the TigoBridge to connect to ifm flow sensors on its machines. TigoMaster platforms communicate with the TigoBridges to relay data from the machines to TigoInsights software (part of TigoEngine) to track flow data and communicate the machines' operational and availability status. According to Daniely, the combination of real-time flow and operational data enables improved analytics to detect leakages and non-optimal flow. The TigoInsights dashboards and analytics tool enables SKF to view the data anywhere in the factory for analysis and receive real-time alerts.
Daniely adds that SKF is already seeing energy conservation trends in certain machines based on detected air leakages.  
Companies in this article