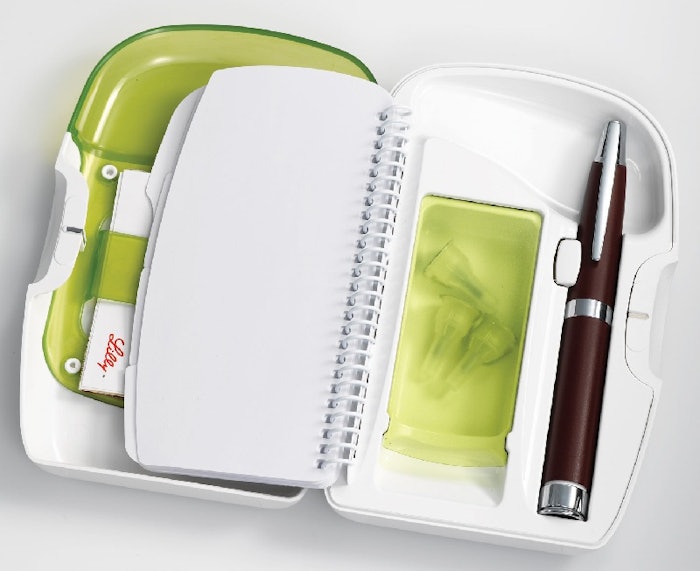 If you want to succeed at innovation, an analysis of packages included in Shelf Impact!/Dragon Rouge's second-quarter innovation survey suggests you do two things:
Respect your consumers by innovating for their sake rather than for your own. And don't confuse innovation with self-indulgence. Thinking that you are being different does not necessarily mean that you are being relevant.
Transparency and practicality always are win-wins in a brand/consumer relationship.
Those conclusions were gleaned after evaluating responses from nearly 200 brand/marketing managers, designers, and materials suppliers, who were surveyed during March and April. Those packaging professionals reviewed 15 new packages across multiple product categories. The editors of Shelf Impact! selected the packages from a variety of product categories and package forms.
Review an image and brief description of each package reviewed in this quarter.
The best performers of this quarter's survey all share one thing in common: They address clear consumer pain points through use of smart structures and simple graphic cues that avoid making unsubstantiated claims. One example is Method Products' latest laundry detergent, whose precision-dosing pump enables users to fill only the amount of detergent that is required for a load of laundry. Good-bye to old-fashioned laundry jug caps that lend themselves to overdosing and hello to controlled and clean fast dosing.
Another marketing plus is that the bottle is made from recycled plastic and natural and renewable ingredients, such as coconut oils.
In the same spirit, Eli Lilly and Co.'s Insulin Starter Kit (pictured above) is made from recycled plastic helps de-dramatize the emotions associated with early stages of diabetes treatment by addressing practical issues that new insulin users face in controlling their diabetes. The injection-molded kit is mostly opaque white with a translucent green window to allow users to see the components inside the package. A polycarbonate inner tray includes compartments that accommodate needle tips and the pen used for injections.
Meanwhile, Dainty Foods' Time-Wise Bowl stand-up pouch is a great example of a lightweight flexible package that makes heating of microwaveable pasta simple and convenient. The heat-free handle makes it comfortable to grip the package after 60 seconds in a microwave oven, and laser scoring along the centerline and the use of a barrier laminate construction create enough stiffness and sturdiness to reinforce the bowl.
Solobrew Corp.'s French Press To-Go marks the company's entry in the single-serve, gourmet-coffee market. The Brew-in-Cup package comes in a disposable or reusable style (with refill cartridges), and contains ground premium-quality coffee beans that are ready-to-brew in a spring-action plunger cartridge. The consumer simply needs to add up to 12 oz of hot water and activate a plunger that brews the coffee in two to four minutes.