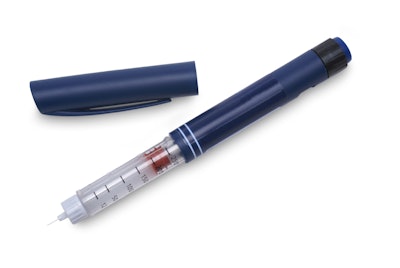 Prefilled syringes represent one of the fastest-growing segments among the injectable drug delivery devices market. It is mainly due to the various advantages associated with the use of prefilled syringes, such as ease of administration, reduced risk of cross contamination, less overfill, and ease of handling.
According to a new market report published by Transparency Market Research "Prefilled Syringes Market (Glass and Plastic)—Global Industry Analysis, Size, Volume, Share, Growth, Trends and Forecast, 2013-2019," the global prefilled syringes market was valued at US$ 2.09 billion in 2012 and is expected to grow at a Compound Annual Growth Rate (CAGR) of 13.3% from 2013 to 2019, to reach an estimated value of US$ 4.98billion in 2019.
Major drivers expected to contribute to this market growth include increasing awareness regarding benefits of prefilled syringes and presence of a large number of biopharmaceuticals under clinical development targeted for parenteral administration. In addition, the high growth economies of emerging nations such as India, China, Brazil, Russia, and Mexico are attracting manufacturers to invest in these lucrative markets. Japan is a well-established market for prefilled syringes among Asian countries.
Geographically, the market for prefilled syringes has been classified into four regions—North America, Europe, Asia-Pacific, and Rest of the World (RoW). Europe constituted the largest market share for prefilled syringes in 2012, owing to the high adoption rate of these delivery devices in the region. However, the North American market is predicted to grow at a higher CAGR (15%) than Europe during the forecast period to reach a value similar to that of the European market.
The two major segments described in the study are glass-based and plastic-based prefilled syringes. Each of these segments has been analyzed on the basis of their current and future market size in terms of USD million and market volume in terms of million units, considering the macro and micro environmental factors. In addition, the CAGR of the overall market and the above segments has also been provided in the report for the forecast period 2013 to 2019, considering 2012 as the base year.
Prefilled syringes are advanced drug delivery devices filled with a single measured dose of high-end injectable drugs. These syringes are gradually becoming the most preferred delivery devices for various categories of injectable drugs, mainly due to the advantages offered to drug manufacturers, healthcare providers, and patients over conventional vial and ampule packaging systems.
To drug manufacturers, they are important because they reduce overfill to 4% to 5% from 20% in vials, and thus, are preferred for dispensing therapeutic classes (mainly biologics), which are expensive. With respect to healthcare providers and patients, prefilled syringes help with factors such as ease of operation, low risk of contamination, and accurate dosing.
Glass has been the most preferred material over decades for syringe manufacturing, owing to its properties such as non-reactive nature, robustness, transparency and tolerability against heat. Consequently, glass-based prefilled syringes accounted for the larger share (more than 90%) of the total market in 2012, both by revenue as well as volume.
In the past few years, however, the industry is witnessing a shift towards the use of plastic in place of glass in response to some significant disadvantages associated with glass, such as high risk of breakability and increased level of leachability from silicone layer in the presence of biologics. Under the influence of continued development in the area of polymer technology, the market for plastic-based syringes is expected to grow at a CAGR more than double of that of glass syringes during the forecast period from 2013 to 2019. Nevertheless, glass syringes will still dominate the total global market for prefilled syringes in 2019, in terms of percent share by revenue as well as volume.
Market growth during the forecasted period will be triggered by drivers including a boost in the use of biologics and other potent injectable drugs, technical advances in prefilled syringe manufacturing and packaging, rising demand for self-administration, and increasing elderly population suffering from various chronic diseases that require frequent parenteral dosing.
On the other hand, burgeoning concerns regarding needlestick safety and prevention, rising manufacturing costs, and issues with drug stability are some of the challenges likely to affect the growth of the global prefilled syringes market.
The report concludes with a market share analysis of the leading players in the market for prefilled syringes, in terms of percentage share in the year 2012, and company profiles of the key players. The market players profiled in this report are Becton, Dickinson and Company, Gerresheimer AG, Nipro Corp., Schott AG, Stevanato Group, Baxter, International, Inc., Unilife Corp., West Pharmaceutical Services, Inc., Bespak, Ypsomed Holding AG, and Vetter Pharma International GmbH.