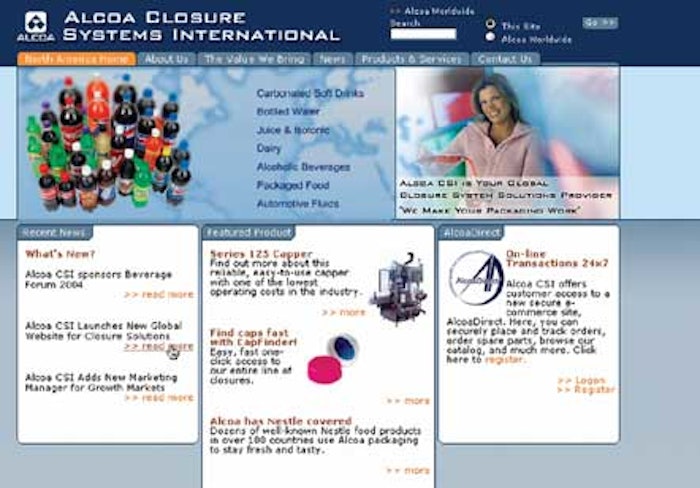 Adolph Gottscho, Inc.
www.gottscho.com
New site includes Ink Links for ink information and new developments showcased in What's New. An E-Commerce section will allow the purchase of inks and spare parts.
Alcoa CSI
www.alcoacsi.com
The new site provides easy-to-find product and contact information for the company's extensive line of closures. The graphic CapFinder tool permits customers to find closures quickly and easily.
Parkway Plastics, Inc.
www.parkwayjars.com
The revamped site includes enhanced navigation capabilities, comprehensive, yet easy-to-use information request forms, and innovative image maps that identify the container the cursor touches.
Companies in this article