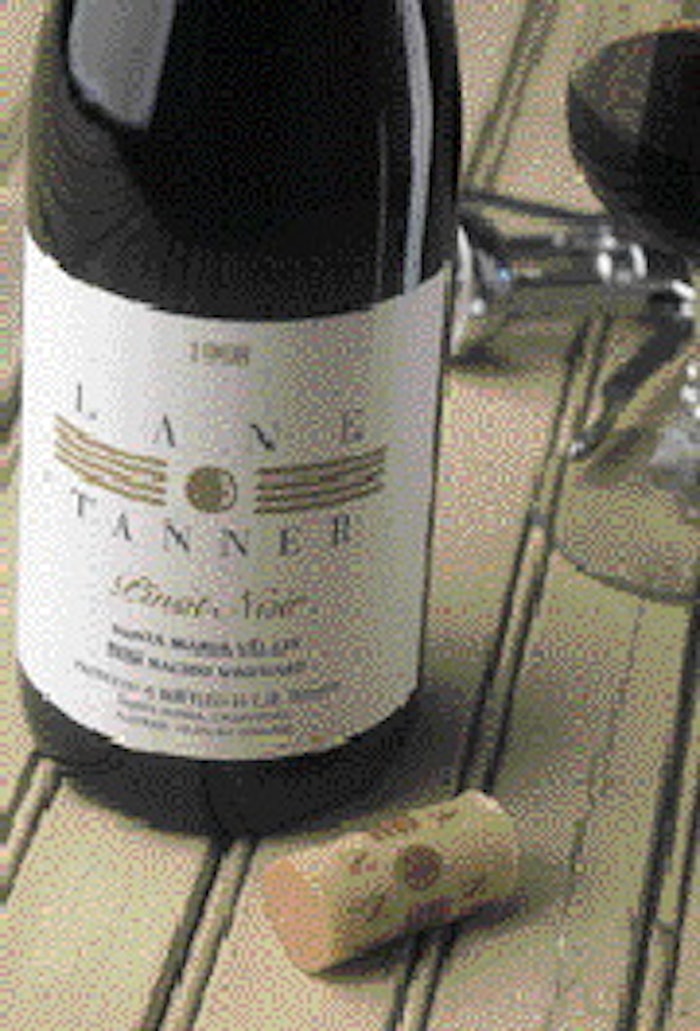 Yet the synthetic corks preserve all the traditional rituals of wine presentation.
"It feels like a high-quality cork coming out of the bottle," says Tanner. "There's a little bit of tension, as there should be, and it has just the right sound." Insertion into the bottle, she adds, is done by conventional corking machines.
Three years in development, the Neocork is marketed by Neocork Technologies (American City, CA). It's made from foamed Affinity(TM) polyolefin plastomers from Dow Chemical (Midland, MI). The cork is produced by contract manufacturers using a profile coextrusion process, whereby the foamed resins are extruded through a circular die and then cut to the appropriate length. The core of the cork is primarily Affinity resin, while a thin skin around the cork is a proprietary elastomeric material that also includes Affinity resins in its composition. The skin layer can be printed with graphic elements or winery names.
Companies in this article