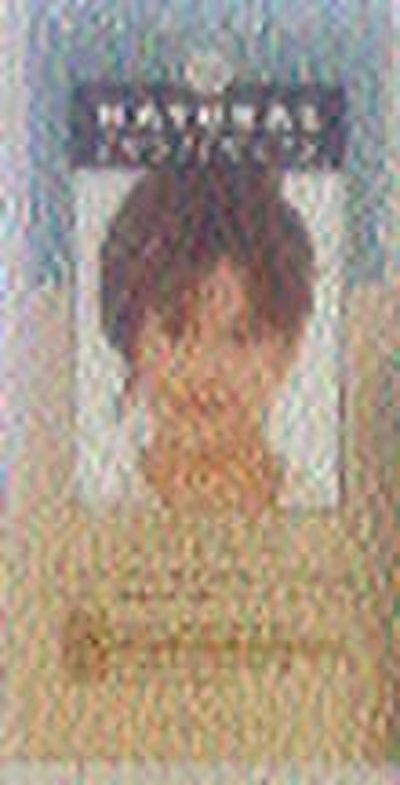 The three plastic bottles that make up Natural Instincts hair coloring tint come in a folding carton made of Printkote Eagle® SBS from Westvaco (New York, NY). Unlike traditional grades of SBS, the 20-pt board incorporates 30% recycled post-consumer fiber, as the carton's back panel copy points out. Converted by Union Camp (Wayne, NJ) on a sheet-fed gravure press in five colors plus two varnishes, the material handles like any other SBS board, says Union Camp.
According to Clairol, inclusion of recycled board is consistent with the product's fundamental marketing concept. Natural Instincts, unlike many comparable products, is made from "pure renewable plant sources" and few chemicals. The firm wanted its packaging materials to be as consistent as possible with that "earth-friendly" stance, but top quality printing had to be guaranteed as well. Printkote Eagle was the answer.
Elsewhere at Clairol, the new Herbal Essences line of four shampoos and four conditioners also touts its pure, natural formulas made from 99% natural, plant-derived ingredients. Reinforcing this message, says Clairol, is packaging that's "kind to the environment" because it incorporates at least 25% recycled post-consumer polyethylene terephthalate. The resin specified for the bottle is designated 998OR and comes from Eastman (New York, NY). The pellets consist of 75% virgin material and 25% recycled material derived by repolymerization of post-consumer PET. According to Clairol's Ed Colum, the Eastman resin is used because of its food grade quality.
"The product consists of all-natural botanicals, so we want to make sure there's no off odors or anything at all from the resin that might affect the purity of the ingredients," says Colum. "What better way than by specifying the same food-grade resin that's being used by the major soft drink bottlers?"
Owens-Illinois (Toledo, OH) injection/stretch blow molds the custom bottle, topped by a custom injection-molded polypropylene closure from Polytop (Slatersville, RI). Pressure-sensitive PET labels are from Spear (Mason, OH). They're printed offset in six or seven colors and are especially distinctive in the case of the clear shampoos because the image of the botanicals is allowed to show through.
Companies in this article