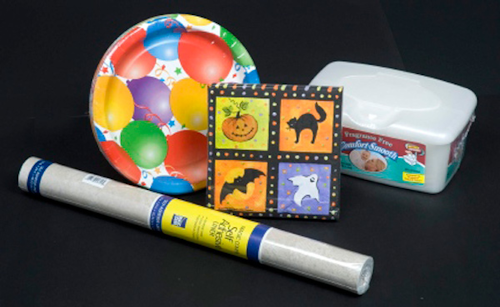 Clysar Division of Bemis debuted PLAnet™ biodegradable film for shrink packaging applications. It is claimed as the first balanced, biodegradable film for the display market made from 100 percent corn.
Clysar defines balanced as having equal shrink in both directions, of 30%.
Made from polylactic acid (PLA), PLAnet is said to offer performance similar to petro-based shrink films and with aesthetic advantages—gloss and clarity—over conventional films, Clysar claims.
These include a shrink initiation temperature that's 30 deg F less than conventional films.
"PLAnet requires less water usage than other polymers, reduces oil consumption by half and can be composted, making it a wholly renewable packaging option that sits very well with consumers and brand managers," says William M. Hare, Clysar's vice president of sales and marketing.
This film meets ASTM D6400 Standard Specifications for compostable plastics, making it suitable for use in municipal and industrial facilities.
Clysar disclosed that a customer is testing it as a shrink wrap for paper products; more details are expected in several weeks.
Note: Anne Bieler of PTIS also contributed to this report.
Companies in this article