Pictureframe Products Inc: Portable heat sealer
Pictureframe Products (Arlington, MA) has introduced the Handi-Seal heat sealer for plastic film and bags. An operator simply presses the sealer bar down on the bag or film, presses the power switch in the handle and the seal is made.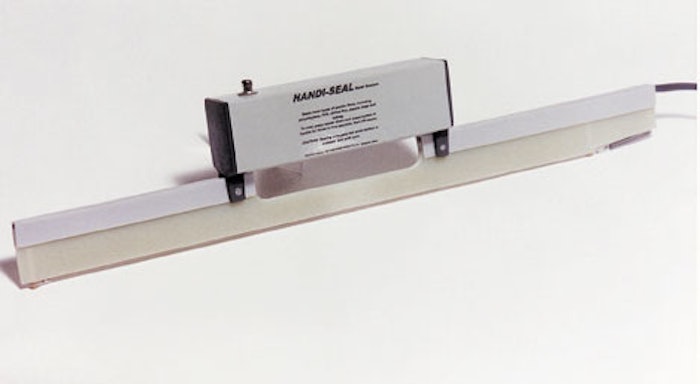 No warm-up is required, and the sealer can be plugged into a wall unit.
Companies in this article