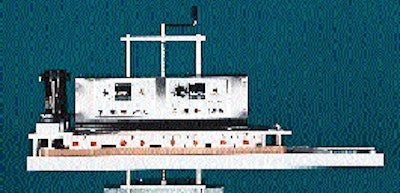 Two 5" heating sections and two 5" cooling sections made of laminated Teflon allow greater flexibility in sealing materials up to 500°F (±2°). Designed for a range of laminates of nylon, PE, PP, kraft/PE, foil, and Tyvek®/polyester. For use with seals 1/8", 1/4", or 3/8" W, without bag top trimmers. USDA-approved.
Companies in this article
Videos from All Packaging Machinery Corp.